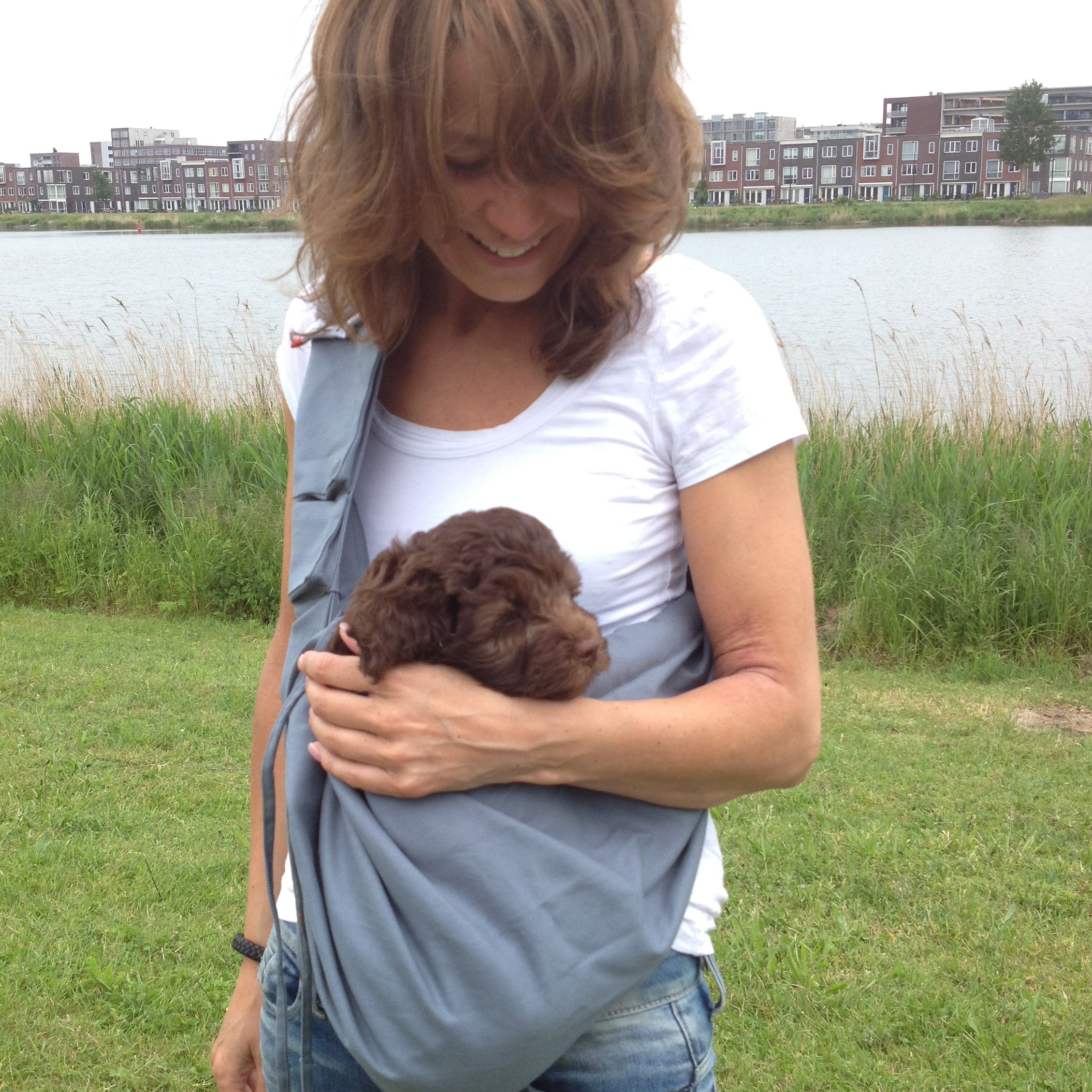 About us
4LazyLegs is a Dutch brand, based in Amsterdam. Since 2010, 4LazyLegs develops and sells carriers especially made for pets.
4LazyLegs is part of Minimonkey. Minimonkey already had a baby sling in its range for years. At one point it turned out that this baby carrier was not only used for babies, but also for dogs 🤩. Well and then you know, there must be a market for this … So we decided to launch a carrier especially for pets, the 4LazyLegs carrier.
I think the secret lies in doing something you love.  I still run 4LazyLegs and Minimonkey on my own, without anyone else on the payroll, and the idea of not having to play 'boss' all day long gives me a sense of freedom. I believe in the modern approach to working with people and organizations where everyone does what they are good at, and what makes them happy. It means continuing to build on something great for yourself and one another ?
Social media has allowed me to be in direct contact with the product's 'real' users. There's simply nothing better than someone letting you know via Facebook or Instagram how happy they are with the product…
❤️ Margot Visser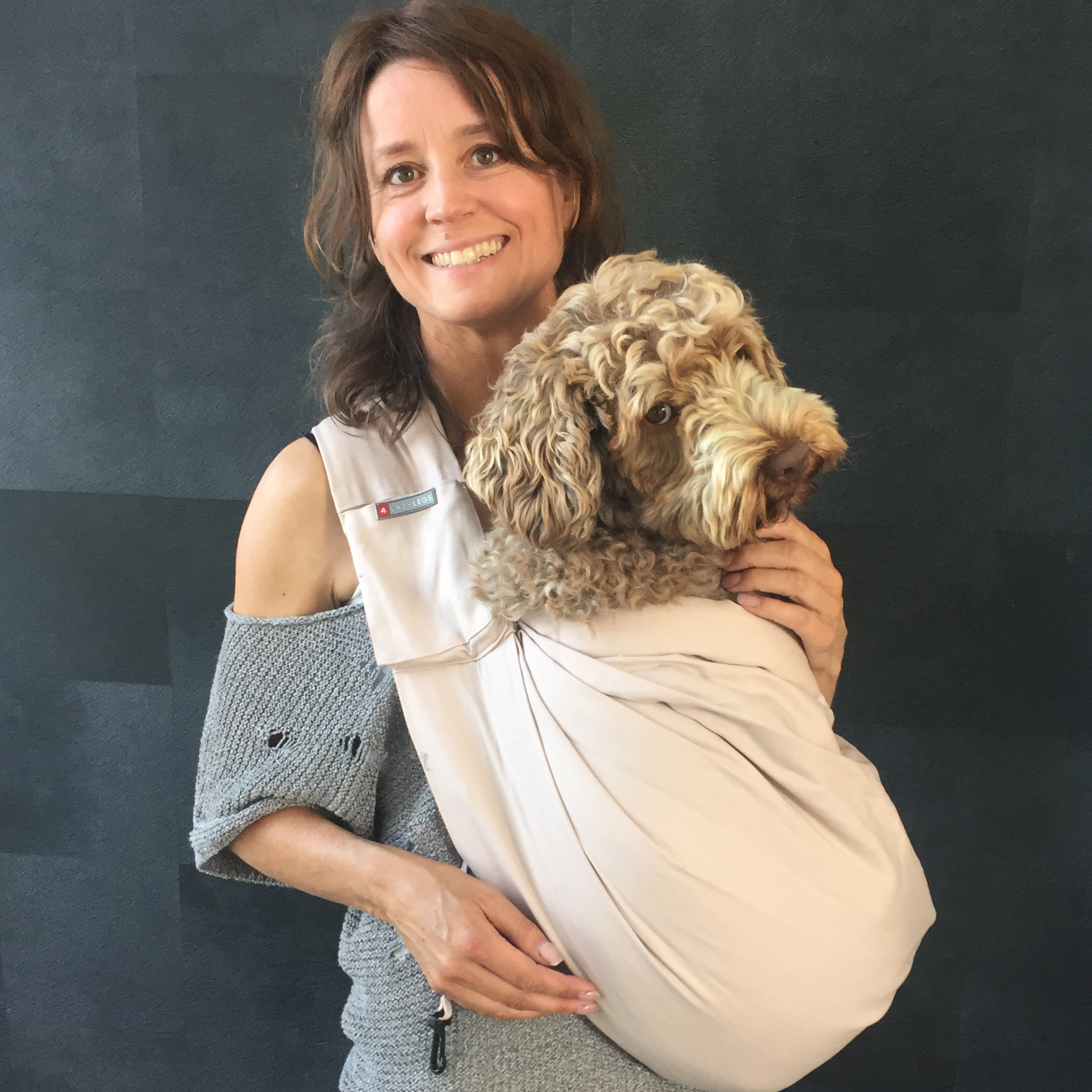 Data
Address
4LazyLegs
Larikslaan 9
1087 SC Amsterdam
Netherlands
+31 (0)20 3301197
Chamber of commerce
KvK 34243852
Bankgegevens
ABNamro Amsterdam
t.n.v. minimonkey
Reknr. 476728479
IBAN: NL98ABNA0476728479
BIC: ABNANL2A