Different sizes and materials
To each his own...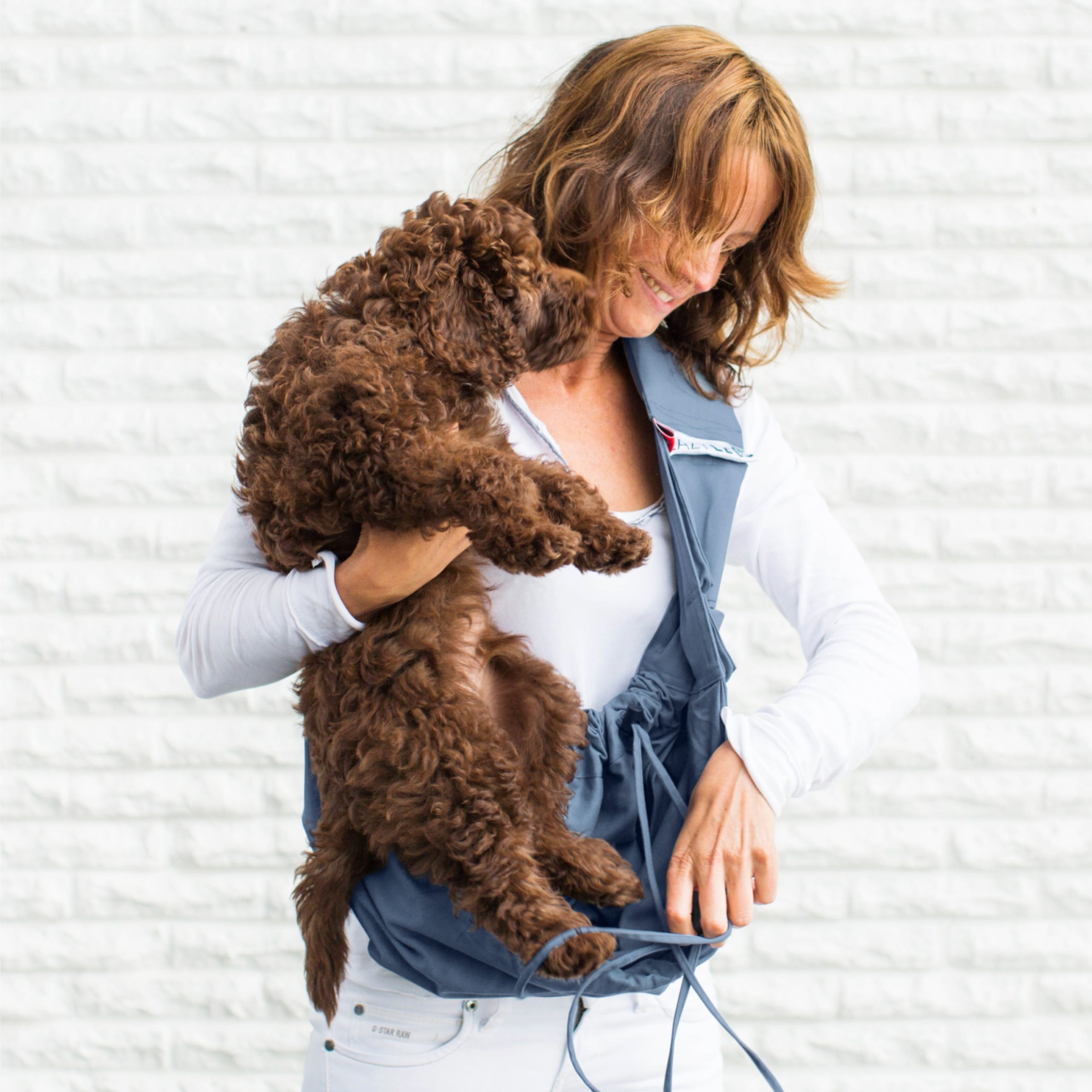 4LazyLegs, not only for Chihuahua's...
The 4LazyLegs is a very casual yet practical pet sling designed to help you look fabulous and make your pet's journey as safe and as comfortable as possible. 🐶
Ideal for:
the puppy that's too young to walk on the ground
the smaller dog who may get slightly nervous in crowds
the elderly dog whose mind is strong but whose legs are not
or even the disabled dog
4LazyLegs is also suitable for cats and your small pets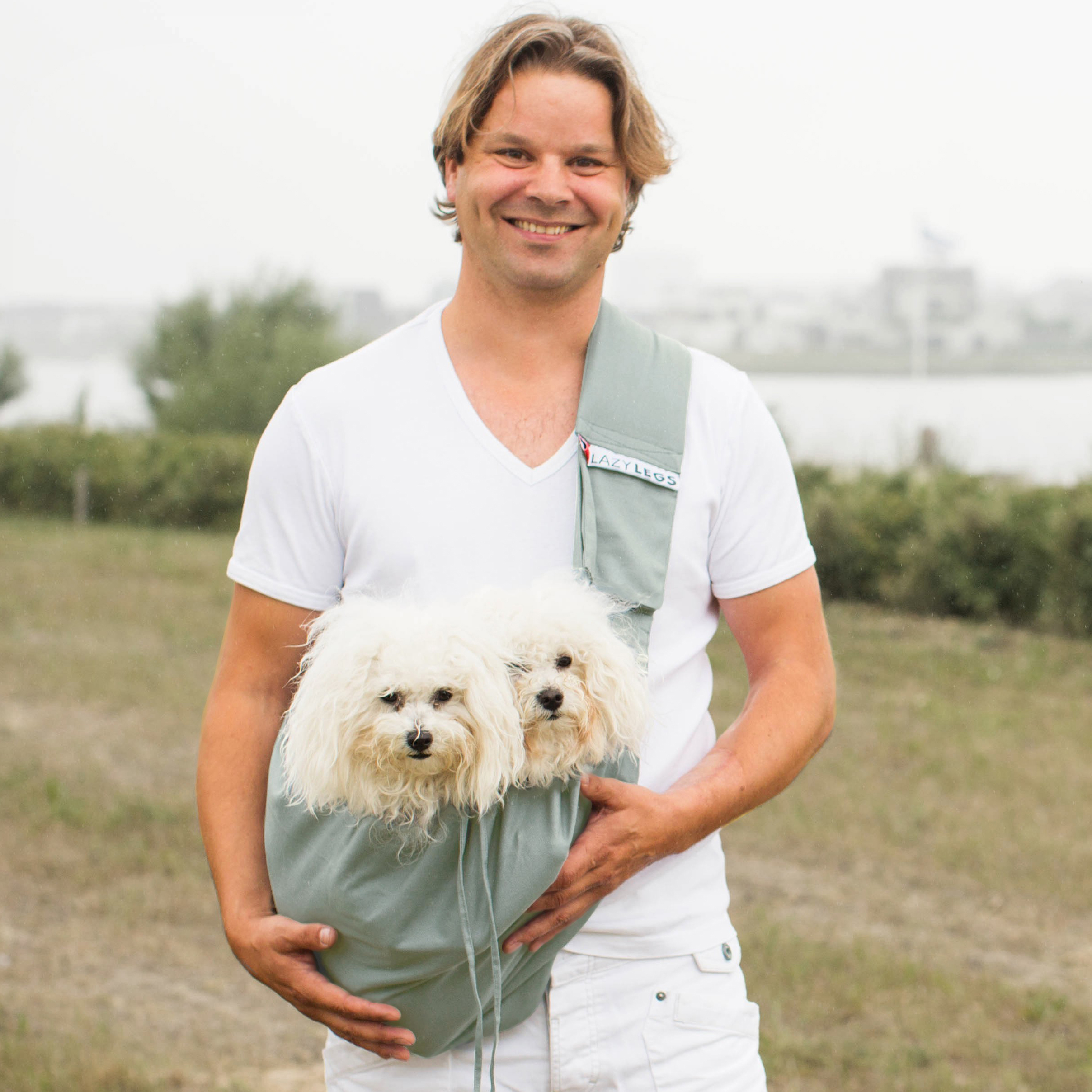 4LazyLegs carrier
We have three different types of carriers:
Basic – made out of polyester, dries quickly and easy to clean.
Canvas Cotton  –  made out of a firm, comfortable and soft canvas cotton
Canvas XS – the XS is the small version of the Canvas Cotton. The bag is a bit smaller and a little less deep. This XS version is mainly intended for the smaller pets, like little cats, chihuahuas etc (1 – 5 kg).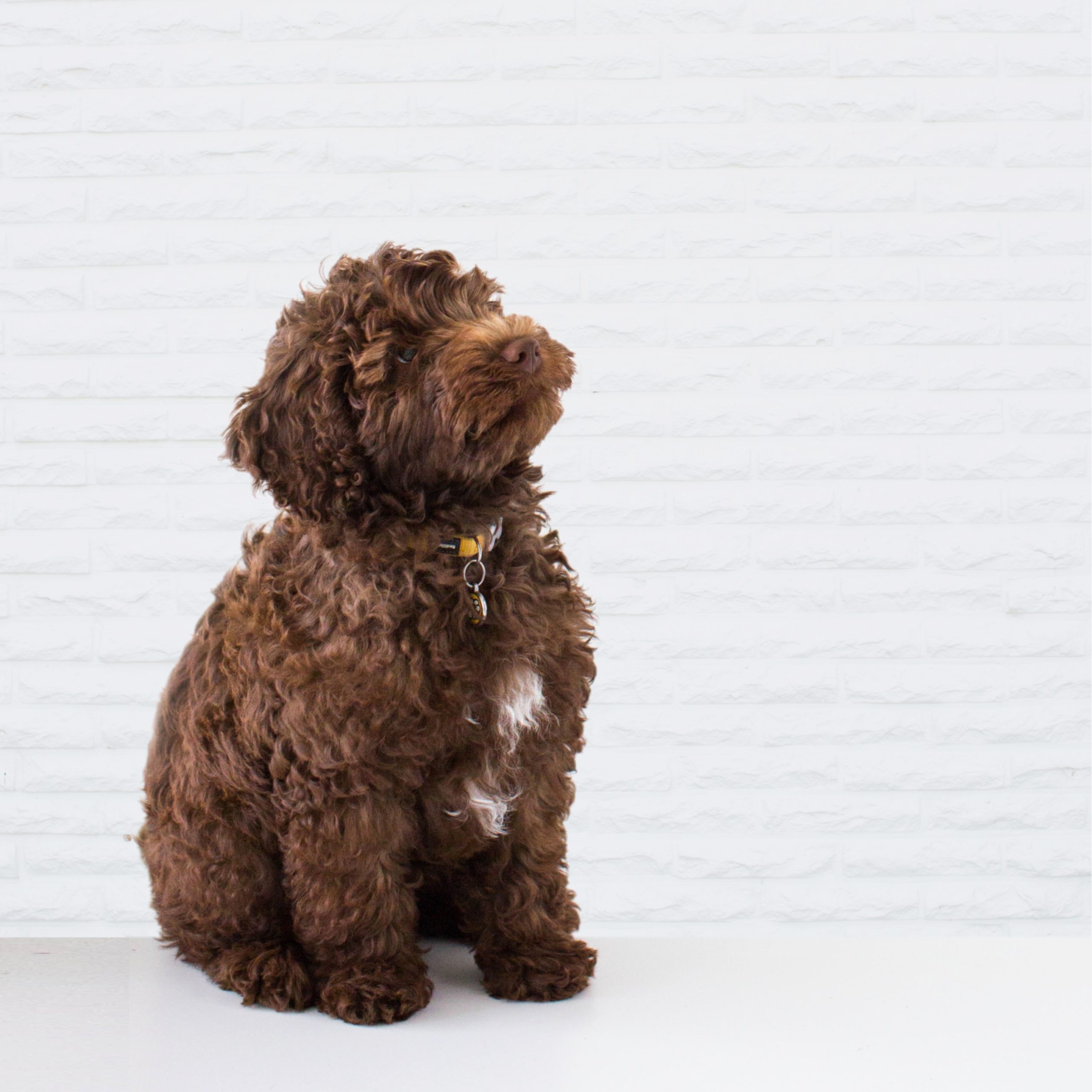 Characteristics pets carrier
Made from lightweight, super strong 100% cotton canvas (the canvas cotton and the XS) or 

polyester

(the basic)

Soft shoulder cushion
Little pocket for keys, poo bags etc.
Includes patented safety clip with an adjustable shoulder strap
 Fully washable at 40 degrees (in washing bag, low RPM)
Adjustable cord to adjust the size of the carrier
Little leash to attach the collar/ harness
Maximum carrying weight of 15kg 💪🏻 the bag can hold maximum 15kg. This does not mean that all pets of 15kg will fit into the carrier – this depends on the type of dog and your own preference