Instructions
Step by step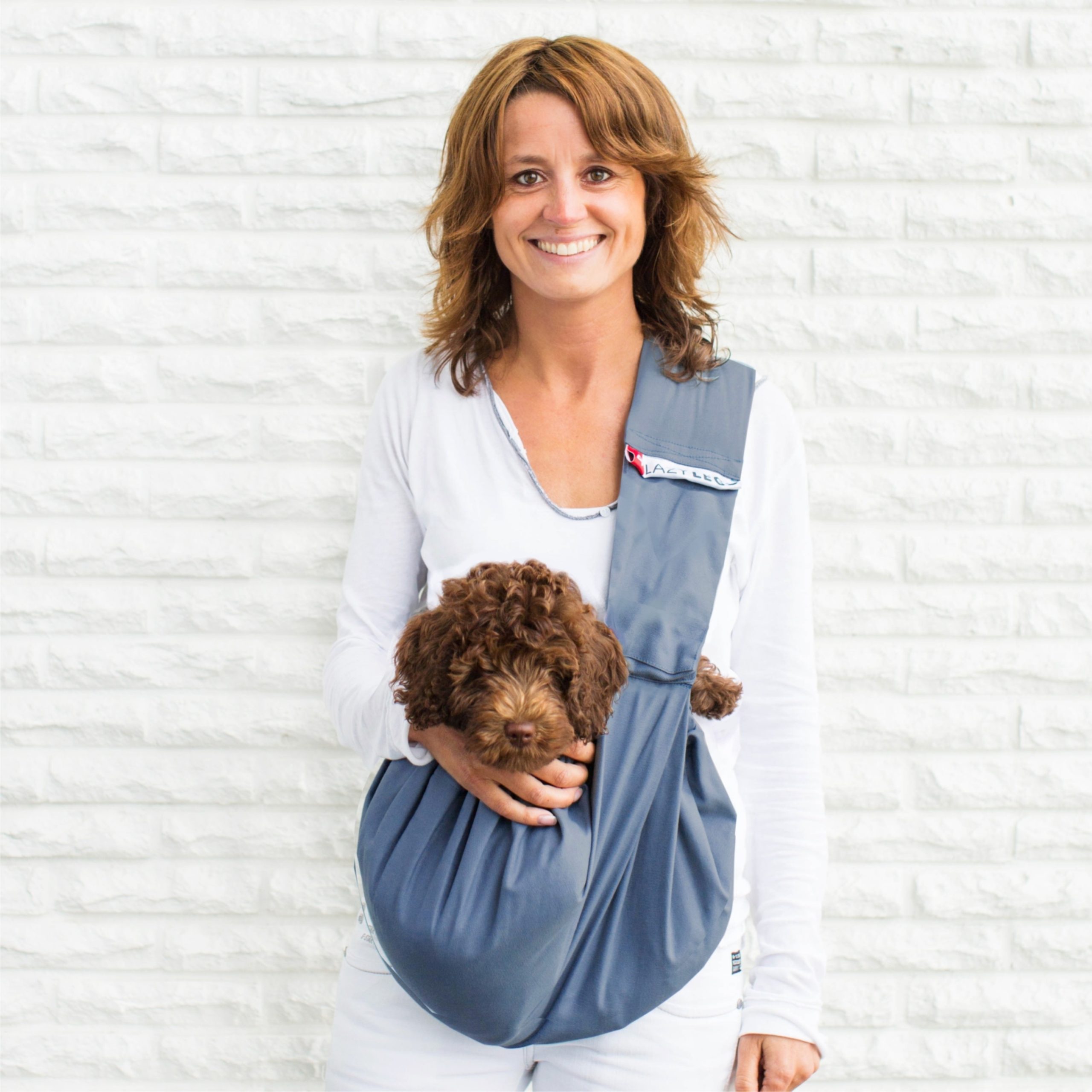 Pull the cord at the inside rim (XS and older models have the cord at the front and other models at the back)
Lift your dog / cat with one hand and open the bag with the other hand
Lower your dog / cat into the bag
Pull the cord on the outer edge
Attach the leash in the bag to your dog / cat's collar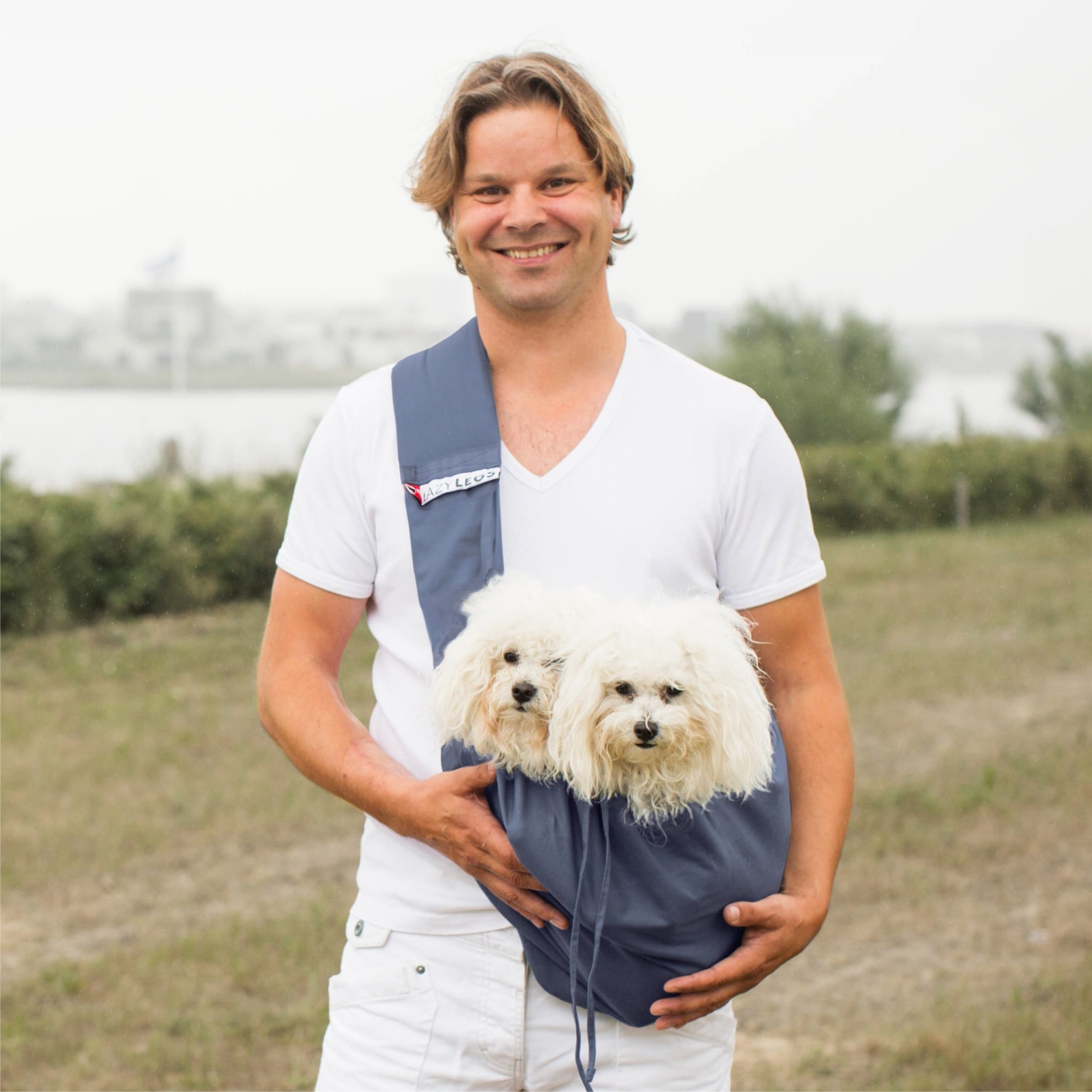 Tips
Some dogs will not be too happy (nervous) when carried for the first time. You can make it less exciting for your dog by doing the following:
sit in a chair with the carrier on your lap
take your dog on your lap in the dog carrier
once your dog is calm and relaxed (some treats always help 😉), you can put the shoulder strap over your head. After that you pull the cord on the outside edge
when your dog is completely stable in the carrier, you can stand up
You can wear the carrier on your hip or in front of you, like on this photo.
By pulling the cords (on the inside and the outside) you can adjust the size of the pet carrier.
If the dog carrier is a bit to deep for your puppy, you can use a towel to reduce / raise the bag a bit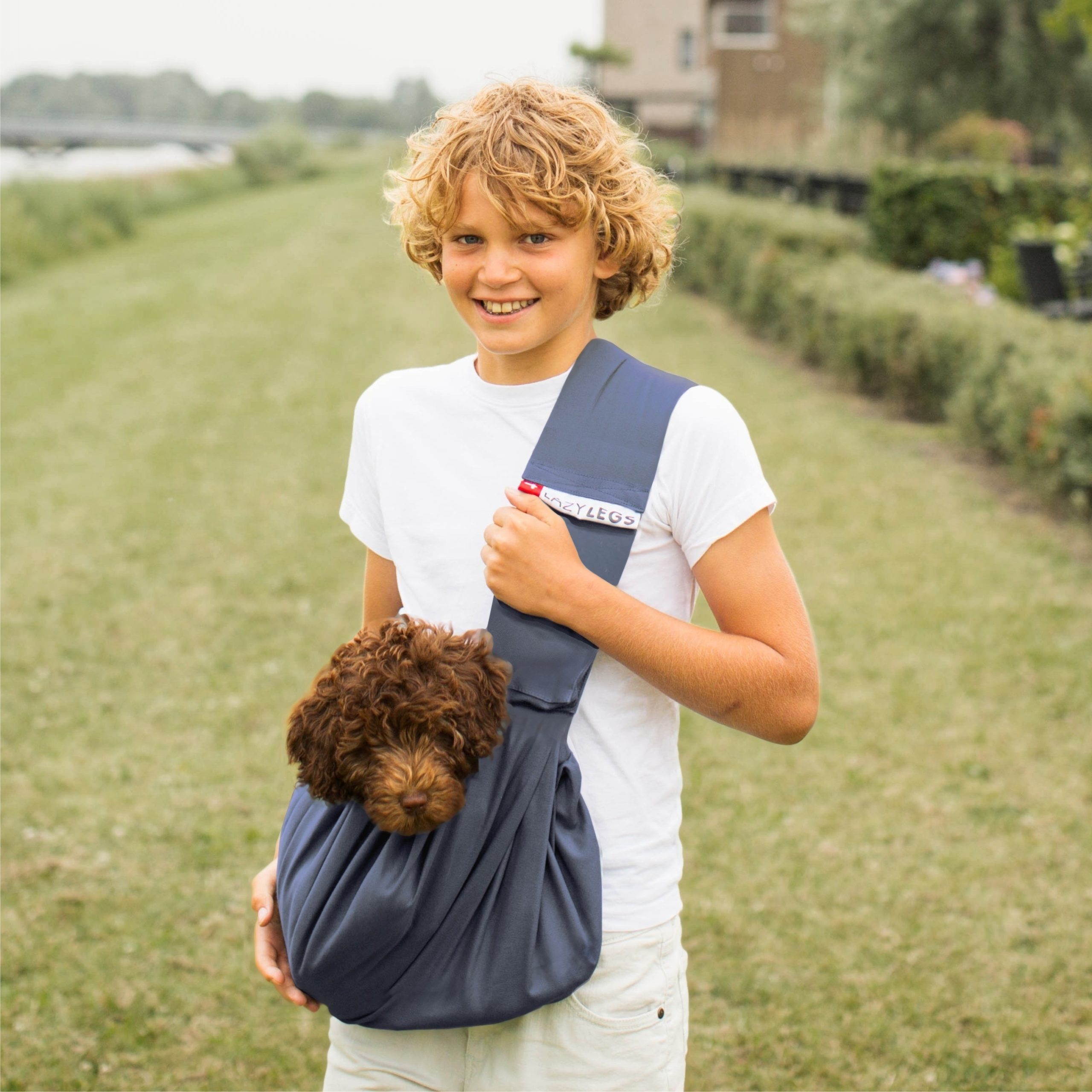 Safety guidelines
It's important to observe the following safety guidelines when using the 4LazyLegs carrier / sling:
Any movement made by you or your pet may affect your balance. Be vigilant at all times
Ensure the pet can breathe freely, nose and mouth open, so the baby can breath
Never wear the sling under a jacket
Never wear the sling whilst bicycling, cooking, practicing a sport or in the car
Maximum carry weight 15kg
Ensure the pet is not too hot or cold 🥵🥶
Be extra cautious when bending forward or leaning
Ensure the pets head does not bump against anything
Always wear the black safety clasp flat against the back or chest
Check the sling for signs of wear on a regular basis
Never use the last 10cm of the strap